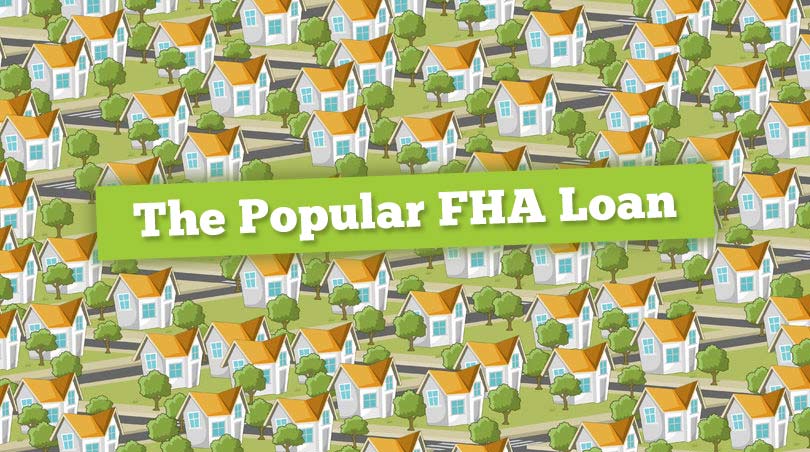 Do you need to know what you are allowed (or NOT allowed) to do with an FHA mortgage? If you want to purchase a home with an FHA loan, you can buy a fixer-upper, a typical suburban home ready to move into, or even build your home from the ground up on your own lot using an FHA One-Time Close construction mortgage.
But there are some things you are not allowed to do with an FHA home loan. Let's look at the "can" and "cannot" angles to see what's possible with an FHA mortgage.
You CAN Purchase A Multi-Unit Property With An FHA Mortgage
FHA home loans are for properties with one to four units. FHA home loan limits are larger for homes bigger than a single unit. Some borrowers forget and look at the FHA loan limits for homes in their county but only look at the single unit column–don't forget to check the FHA loan limits for 2-unit, 3-unit, and 4-unit properties, too!
You CAN Purchase And Rehab At The Same Time
FHA 203(k) Rehabilitation mortgages allow you to buy and renovate a property using the same mortgage.
You CAN Purchase A Condo, Mobile Home, or Manufactured Home
FHA loan rules permit owner-occupiers to buy "regular" suburban homes, but also mobile homes, modular housing, manufactured homes, etc.
Each type of FHA loan has its own nuances but in general you should expect the same low down payment requirements (3.5% for those who qualify with FICO scores at or above 580 and who meet any additional credit score requirements issued by the lender).
You CANNOT Purchase Investment Property With An FHA Single-Family Mortgage
For the purposes of this discussion, "investment property" means any property the buyer does not plan to live in as the primary residence.
Yes, we know that vacation homes and second homes are not technically investment properties. However, the same rules apply–if you don't plan to use the house as your home address, you won't be approved for an FHA purchase loan.
You CANNOT Use An FHA Loan To Purchase Property To Use As A Hotel Or Air-b-n-b
FHA single-family home loans, even those with four units, must be owner-occupied within 60 days of closing, and even if you do live on the property, you are not permitted to buy a home with FHA loan funds for the purpose of turning it into a bed and breakfast, Air b-n-b, condo-hotel, etc.
The FHA terms these as "transient occupancy" properties (meaning the renter stays less than 30 days) and you won't be approved for an FHA single-family home loan for one.
You Can Purchase A Home Classified As Real Estate
Any property that cannot be taxed as real estate (no permanent foundation) that cannot be brought into compliance with FHA guidelines in ways acceptable to the lender and the FHA won't be approved for a mortgage. That means that houseboats, RVs, or mobile homes not intended to be placed on a permanent foundation can qualify for an FHA mortgage.