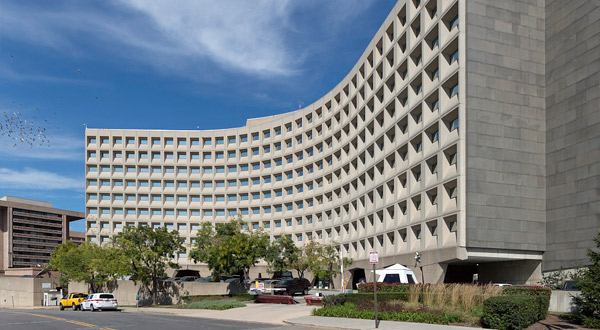 The FHA and HUD are updating appraisal requirements for residential mortgage loans guaranteed by the Federal Housing Administration.
In June of 2021, President Joe Biden announced a move to bring appraisals into compliance with Fair Housing Act guidelines–the move was introduced as an effort called the Interagency Task Force on Property Appraisal and Valuation Equity or PAVE.
The FHA has issued guidelines that reinforce and clarify the "existing requirements for Appraisers and Mortgagees regarding compliance with Fair Housing laws" related to the appraisal of properties that will serve as security for FHA-insured mortgages.
What kind of guidelines?
A Mortgagee Letter published at HUD.gov states that the federal agency "expects all parties engaged in FHA mortgage insurance programs to eliminate all considerations of race, color, national origin, religion, sex, familial status, or disability from the appraisal process".
That would include "considerations of race or national origin of the homeowner, homeowner's neighbors, and the racial composition of neighborhoods where comparable properties are identified."
That is an important factor for many; the illegal practice of "redlining" where applicants are discriminated against because the neighborhood they want to purchase in are considered some kind of "financial risk" is directly attacked by such policies.
So is the illegal practice of "steering" where home loan applicants are discriminated against by pushing them into neighborhoods they are thought to be "better suited for" or similar pressure to accept a home loan for a property not necessarily where the borrower wants to live.
The HUD mortgagee letter says, among many other things, that the agency "expects all parties engaged in FHA mortgage insurance programs to comply with all antidiscrimination laws, rules, and requirements in the performance of their duties", to include "full compliance" with the applicable portions of:
• Title VIII of the Civil Rights Act of 1968, as amended (Fair Housing Act);
• the Fair Credit Reporting Act, Public Law 91-508; and
• the Equal Credit Opportunity Act (ECOA), Public Law 94-239 and 12
CFR Part 202.
• 5 CFR 5.105(a)(1) and (2)
HUD has updated the FHA Single Family Lender's Handbook, HUD 4000.1, to include the following language which is effective immediately:
"No part of the appraisal analysis or reporting may be based on the race, color, religion, sex, actual or perceived sexual orientation, actual or perceived gender identity, age, actual or perceived marital status, disability, familial status, national origin of either the prospective owners or occupants of the Property, present owners or occupants of the Property, or the present owners or occupants of the properties in the vicinity of the Property, or on any other basis prohibited by federal, state, or local law."
The fact that HUD felt the need to codify this indicates that housing discrimination is a long way from being over in America. If you have experienced discrimination of any kind during your house-hunting process, contact the Department of Housing and Urban Development to complain.
Remember, you can file a complaint in any language. Contact HUD to file a complaint at 1-800-669-9777 or 1-800-877-8339.