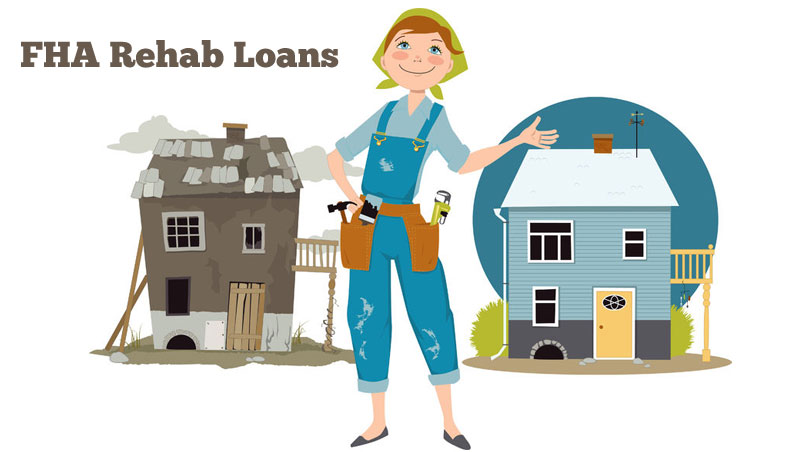 FHA home loans for renovation include the FHA 203(k) Rehabilitation loan and refinance loan options. There are also FHA Energy Efficient Mortgages or FHA EEMs that allow energy-saving upgrades and improvements to the property.
EEMS are add-ons allowed for most FHA home loans, not a separate loan program, and adding an EEM potentially raises your monthly mortgage payment.
If you need to apply for an FHA home loan to renovate, the first thing you need to know is that on paper, FHA loan rules say you may be allowed to be your own builder or contractor.
However, lender standards will apply and you may find that your FHA lender does not permit this. You'll need to ask directly as early in the process as possible.
FHA loan rules say that in cases where a borrower is permitted to be their own builder, an FHA borrower cannot be paid a wage to perform the work.
When you do use a contractor, you'll want to compare several of them and get bids prior to committing to one or the other.
You'll also need a statement of work, an overall list of the costs, and it will be important to research your contractor to ensure they have current licenses and are in good standing with the local authority.
And before you commit to the project in writing with a specific contractor, you get information about the cost of the entire project, whether the contractor requires you to purchase specific materials or services (avoid those who seem to be steering you toward their own products), and a list of any specific fees charged.
Any FHA home loan that involves renovation is likely to require the use of escrow to pay for materials, contractors, and inspections.
Don't expect to be given unrestricted access to the loan funds; all uses of the loan money must be for approved purposes.
Some finance blogs at this point in the discussion talk about the most effective payment options for home renovations.
If you are choosing an FHA Rehab loan to improve your home, you likely have already ruled out paying cash for your improvements (arguably the most cost-effective way to renovate) and want a low-down payment option to finance the project.
That is one reason why it makes sense to apply for an FHA mortgage to pay for these costs rather than financing them with a credit card.
The interest rate issues alone make it far more expensive if you aren't able to pay off the project quickly. 
An FHA loan does have closing cost and other expenses, but your borrowing power is potentially higher and you can choose to keep your monthly payments lower by paying closing costs in cash rather than financing them.