June 14, 2022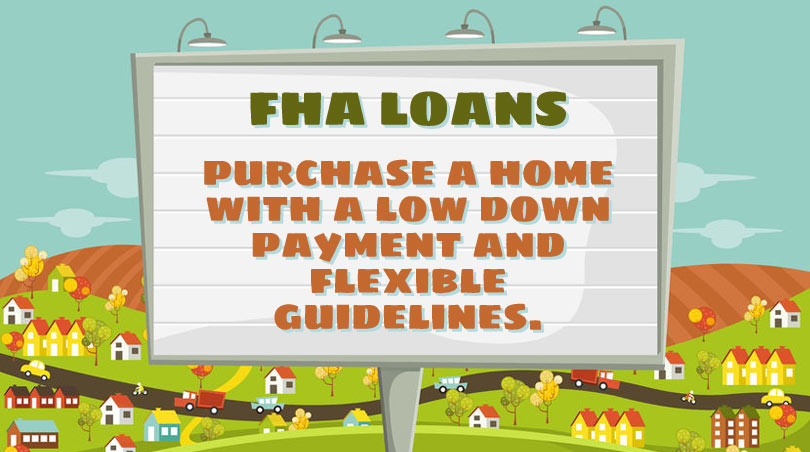 Finding the right home to buy with an FHA home loan can be challenging. If you are a first-time home buyer, do you feel intimidated about making a decision on the size and configuration of the house you want to buy? You are not alone.
Fortunately, you can help yourself in this process by making a checklist of features and priorities you can refer to when reviewing each property. This can be a better approach than trying to do it all from memory; you won't forget to ask the seller or real estate agent about something important if you have it written down in front of you when you take the tour.
What To Look For When Buying A Home With An FHA Mortgage: Overall Size
That sounds fairly obvious to some, but we aren't talking about your size needs in the present. Instead, consider the size of the home for your future needs. Will you have a change in family size at some point? Do you want a home you can grow into, or out of?
What To Look For When Buying A Home: Water Issues
Is the home you want to buy serviced by the local utility companies or does the property rely on wells, septic tanks, or other measures? FHA loan rules require hookup to the local utility "whenever feasible" but in cases where it's not, the local authority must approve the health and safety features of the well or septic system. If it is not acceptable to the local authority, it won't pass the appraisal.
What To Look For When Buying A Home: The Roof
Ask your seller a simple question. Have you ever had the roof repaired? Have you ever had the roof maintained in any way? How long ago? And "How old is the roof?" will be the most important question if the answer is no, the roof has never been repaired or maintained.
What To Look For When Buying A Home: The Basement
What are you looking for in the basement? Water. FHA appraisals may have an issue with "excessive moisture" so you'll want to look for pools of standing water, sweaty walls, or other water-related conditions.
What To Look For When Buying A Home: Power Lines
FHA appraisal rules say a home with a high-voltage power line cutting across it may not be able to pass the appraisal process. The same is true for any property located too close to a high-pressure gas pipeline easement, drilling or oil wells, etc.
What To Look For When Buying A Home: Cracked Or Peeling Paint
The age of the home plays an important part in this advice; older homes that may have been painted using lead-based paint products may require lead remediation measures. Cracked and peeling lead paint is unacceptable in the FHA appraisal process.
What To Look For When Buying A Home: Luxury Features
If you are buying a fixer-upper property with an FHA 203(k) Rehabilitation loan, know that you cannot use that loan to install luxury features like a barbecue pit, swimming pool, or hot tub. This makes some borrowers think they cannot purchase a fixer-upper that has such features.
Know that FHA loan rules do not prohibit the purchase of a fixer-upper that has luxury features but loan funds may only be permitted to be used on such features to improve safety. Ask your loan officer what is possible in such cases.