April 19, 2022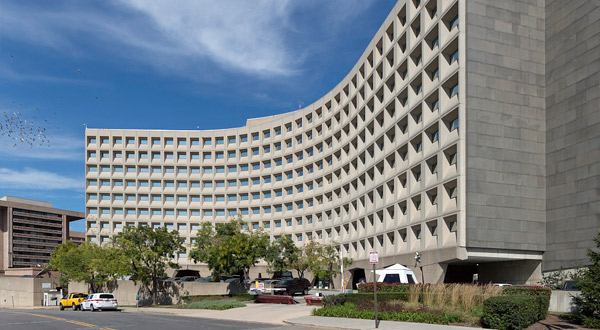 The Federal Housing Administration has announced a 40-year mortgage modification option for borrowers who are struggling to save their homes due to COVID-19.
The announcement will have lenders offer more options to those who are behind on FHA Title II loans, which are the mortgages most commonly used under the FHA loan program to buy primary residences with.
The new 40-year option is meant for those who "cannot achieve a minimum targeted 25 percent reduction in the Principal and Interest portion of their mortgage payment through FHA's existing 30-year mortgage modification with a partial claim" according to the press release.
Over time, the FHA and HUD have made major changes to the COVID-19 homeowner relief choices offered to those with FHA mortgages.
According to the FHA and HUD, adding the 40-year loan modification in association with an FHA partial claim, "reaffirms our long-term commitment to continue helping as many struggling homeowners as we can to keep their homes,"
That's according to  Principal Deputy Assistant Secretary for Housing and the Federal Housing Administration, Lopa P. Kolluri who was quoted in the press release.
This new 40-year modification with a partial claim option is now part of the FHA COVID-19 recovery program and that option is meant to be used as a last resort after other recovery options have been exhausted. Participating lenders can begin offering this relief option immediately, but are required to do so within 90 days.
The FHA's other COVID-19 Loss Mitigation Home Retention options include:
COVID-19 Recovery Standalone Partial Claim: FHA borrowers who are able to start or continue making their mortgage payments may find relief through the COVID-19 Recovery Standalone Partial Claim. This allows "mortgage payment arrearages to be placed in a zero-interest subordinate lien' on the home and the partial claim does not require payment until certain conditions are met such as the sale of the home.
COVID-19 Recovery Modification: For FHA borrowers who cannot resume monthly mortgage payments, the COVID-19 Recovery Modification "resolves the outstanding mortgage payment arrearages by adding it to the principal loan balance of the first mortgage" with the loan term is extended for 30 years. This COVID-19 Recovery Modification is meant to lower the monthly principal and interest part of the monthly mortgage payment. FHA loan rules for this type of relief state that the modification "must include a Partial Claim, so the borrower must have Partial Claim funds available."
If you are having difficulty making or maintaining your monthly mortgage payments, contact your loan officer as soon as possible to begin making arrangements to avoid loan default and foreclosure on your home. FHA COVID-19 relief measures could help you stay out of foreclosure.