December 14, 2021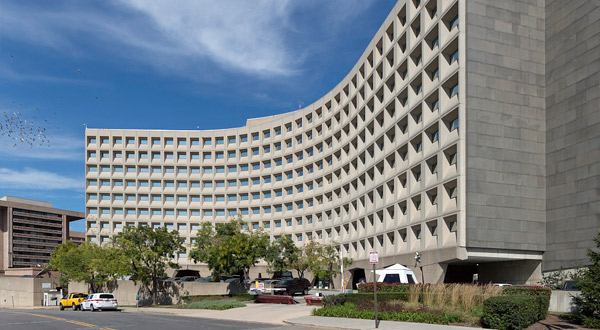 The FHA and HUD have announced disaster relief for FHA borrowers who live in the federally declared disaster areas in the State of Kentucky. The declaration was made effective as of December 10, 2021, in the wake of flooding, tornadoes, and other natural disaster-related issues.
The President announced major disaster declarations for the following counties in Kentucky:
Caldwell
Fulton
Graves
Hopkins
Marshall
Muhlenberg
Taylor
Warren
An FHA/HUD press release published at HUD.gov adds that there is also relief on a "cost-sharing basis" in Caldwell, Fulton, Graves, Hopkins, Marshall, Muhlenberg, Taylor, and Warren counties.
What does the FHA/HUD disaster relief announcement mean for FHA borrowers and homeowners?
HUD offers "immediate foreclosure relief" for FHA mortgages in the form of a 90-day moratorium "on foreclosures of Federal Housing Administration (FHA)-insured home mortgages commenced on the date of the Presidential major disaster declaration, and foreclosures of mortgages to Native American borrowers guaranteed under the Section 184 Indian Home Loan Guarantee program".
There are also options to rebuild or replace homes damaged in these federal disaster areas thanks to the FHA 203(k) and FHA 203(h) rehabilitation loan options.
The 203(k) Rehab loan is offered to any financially qualified applicant, but the FHA 203(h) Rehab loan is specifically for recovering from a disaster.
FHA loan rules permit the two 203 programs to be used together when recovering from a disaster. The FHA and HUD urge homeowners who need this relief to contact their loan servicer as soon as possible or call the FHA Resource Center (1-800-304-9320).
One issue HUD has started addressing in the agency's disaster relief declarations involves help for those recovering from the disaster-related to Fair Housing Act rights. The HUD official site reminds us, "Housing discrimination sometimes occurs when people are attempting to find and access housing following a disaster.
HUD's Office of Fair Housing and Equal Opportunity is available to assist people who believe they have experienced housing discrimination" whether in the disaster recovery process or not.
If you experience discrimination at ANY stage of the housing process including recovery from a natural disaster, file a complaint by calling HUD at 1-800-669-977 or visiting How to File a Complaint on the HUD official site.